MARBLE SOUND SYSTEM


Tryptic : Marbrier / Ingénieur sonore / Chercheur en optique.

---

Cette enceinte puise ses qualités acoustiques dans la caisse de résonance fraisée numériquement par le marbrier Jeremy Codron. Le système sonore est accordé grâce aux compétences de Taylor Made System, un duo d'ingénieurs acousticiens. Les parties techniques de cette enceinte regardent un déflecteur dichroïque qui diffuse ou concentre le son selon que l'on exploite sa face convexe ou concave.

Marbre de Carrare (Blanc)
Petit Granit Belge (Noir)
Aluminium Au4g fraisé, anodisé noir.
Système Audio PHL

---
Tryptic : marble mason / sound engineer / optical laboratory.

This loudspeaker draws its acoustic qualities in a sound box machined by stonemason Jeremy Codron . Its strong and heavy walls include a sound system tuned thanks to the skills of Mathias Remy, an acousticial engineer. The technical parts of the object are oriented towards a dichroic surface that diffuses or focuses the sound (depending on whether convex or concave face is exploited).

Carrara Marble (White) Belgian Granite (Black) Au4g aluminum milled, black anodised. PHL Audio System
---
2013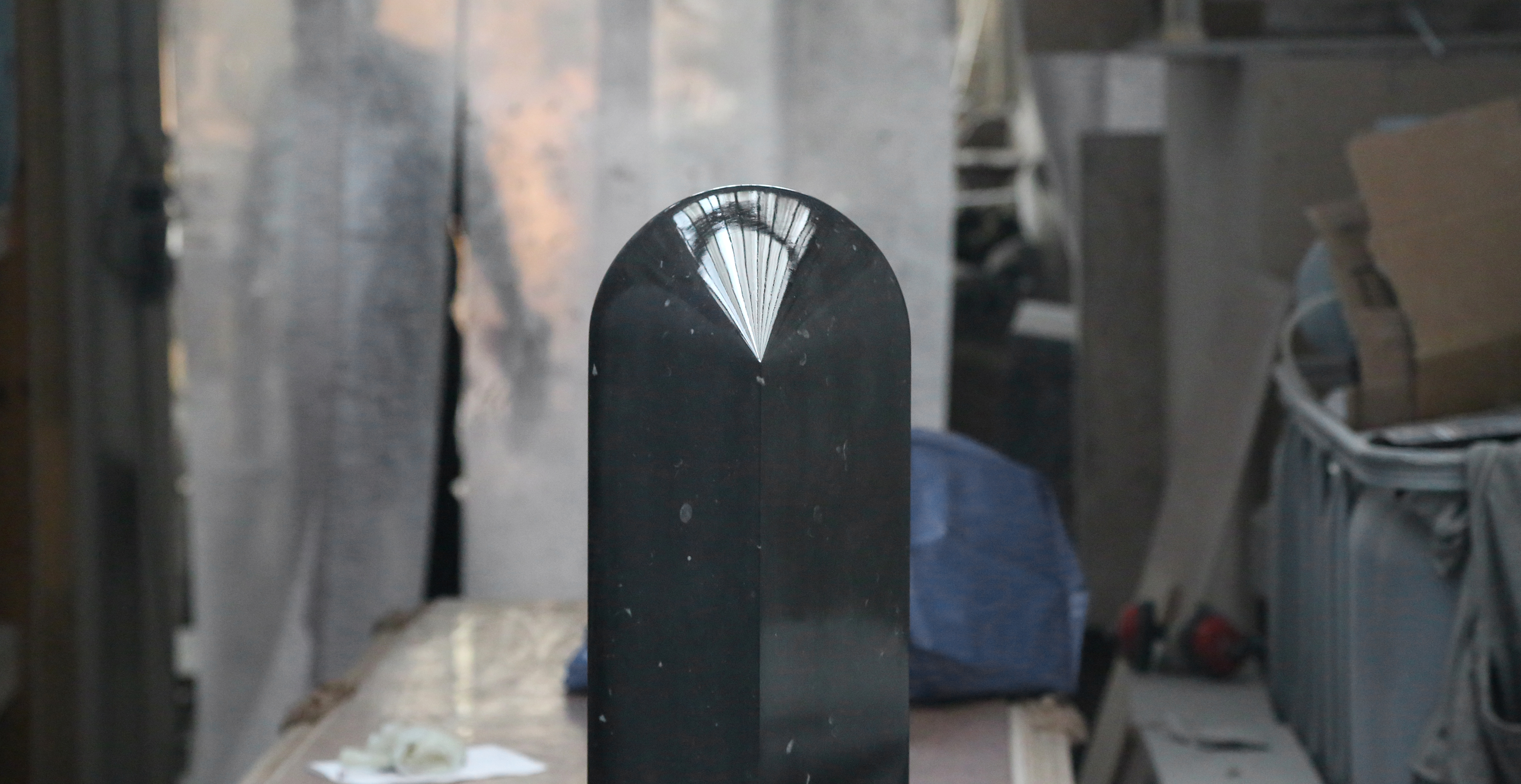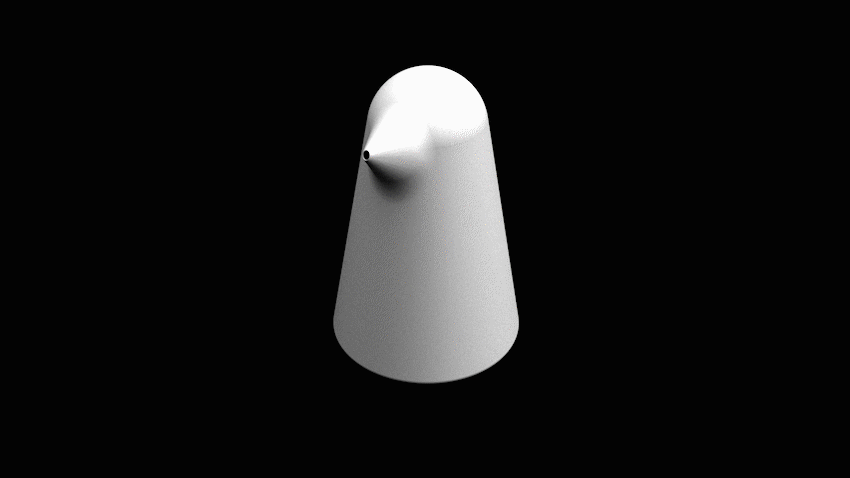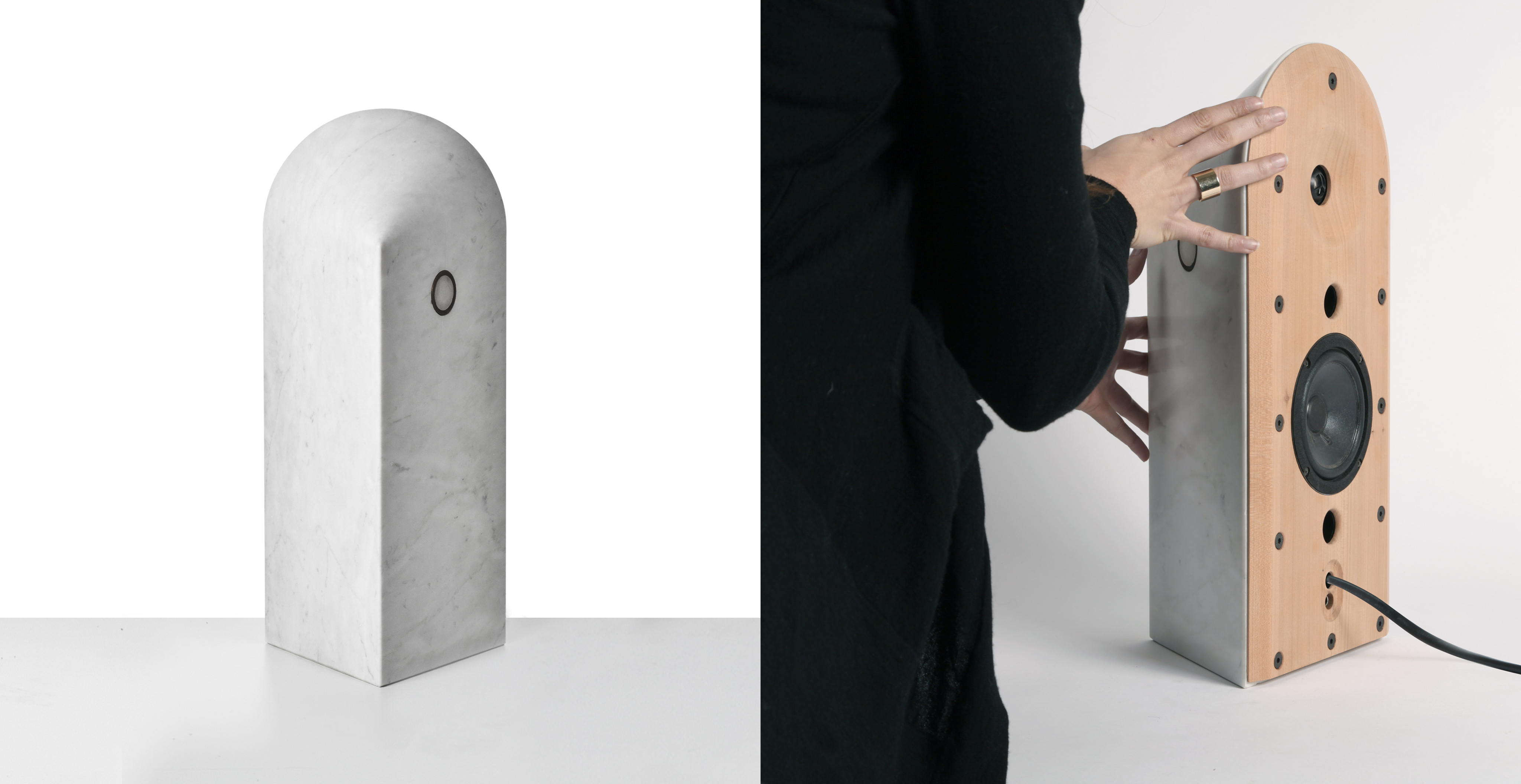 SOUND DEFLECTOR

En partenariat avec l'institut Fresnel de Marseille.

Un déflecteur est une surface solide qui oriente un flux d'air. Ce déflecteur à usage domestique a pour fonction de disperser les sons hautes fréquences, par essence très directionnels, émis par une enceinte de salon. Cet objet aura pour fonction de concentrer ou diffuser le son selon que l'on exploite sa face convexe ou concave. Le traitement esthétique est obtenu grâce à un dépôt de métal en couche très mince réalisé par Fabien Lemarchant à l'institut Fresnel de Marseille. Ce dépôt, habituellement réservé aux verres de lunettes antireflet, se réalise par évaporation de matériaux d'une grande pureté dans une machine au vide très poussé.

---
A baffle is a solid surface that directs a flow of air. Dispersing the treble by highly directional gas emitted by the high frequencies of a speaker baffle show this household has to function. The type of use of the enclosure is then rethought: the technical parts of the object turn back to the user to "look" at the surface. This object will serve to focus or distribute the sound to its convex or concave face is exploited. Aesthetic treatment is achieved by depositing a very thin metal layer created by Fabien Lemarchant the Fresnel Institute in Marseille. This deposit, usually reserved for glasses glare glasses, is carried out by projection in a machine at high vacuum.