LE MUSÉE D'UN MÈTRE CARRÉ
Commande : CNRS, Université Paris-Sud Saclay.
---
Ce dispositif propose une façon nouvelle de donner à voir un contenu et de la science contemporaine. Il est composé de neuf cubes, les neuf pièces d'un musée, qu'on découvre l'une après l'autre dans un rapport intime et interactif. La première exposition, «Matière Quantique», donne à voir et comprendre la matière et les atomes qui la composent, les recherches récentes dans le domaine et les applications concrètes. Il utilise entre autres des créations de jeunes designers produites dans des collaborations avec des physiciens pour donner à voir cette matière quantique et ses spectaculaires propriétés, comme la lévitation supraconductrice.
VULGARISATION.FR
1000*1000*1000 mm.
Tréteaux et plateau en bois.
Cubes :
Corian Moulé, Papier Canson, Aluminium, Impressions rodoïde et matériaux divers
---
This device offers a new way to show contemporary science. It is composed of nine cubes, the nine pieces of a museum, which we discover one after another in an intimate and interactive relationship. The first exhibition, "Quantum Matter", gives to see and understand the matter and the atoms that compose it, the recent researches in the field and the concrete applications. Among other things, he uses the creations of young designers produced in collaborations with physicists to show this quantum material and its spectacular properties, such as superconducting levitation.
VULGARISATION.FR
Trestles and wooden tray.


Cubes:
Molded Corian, paper, aluminum, rodoid printing and various materials
---
2018
Implantations :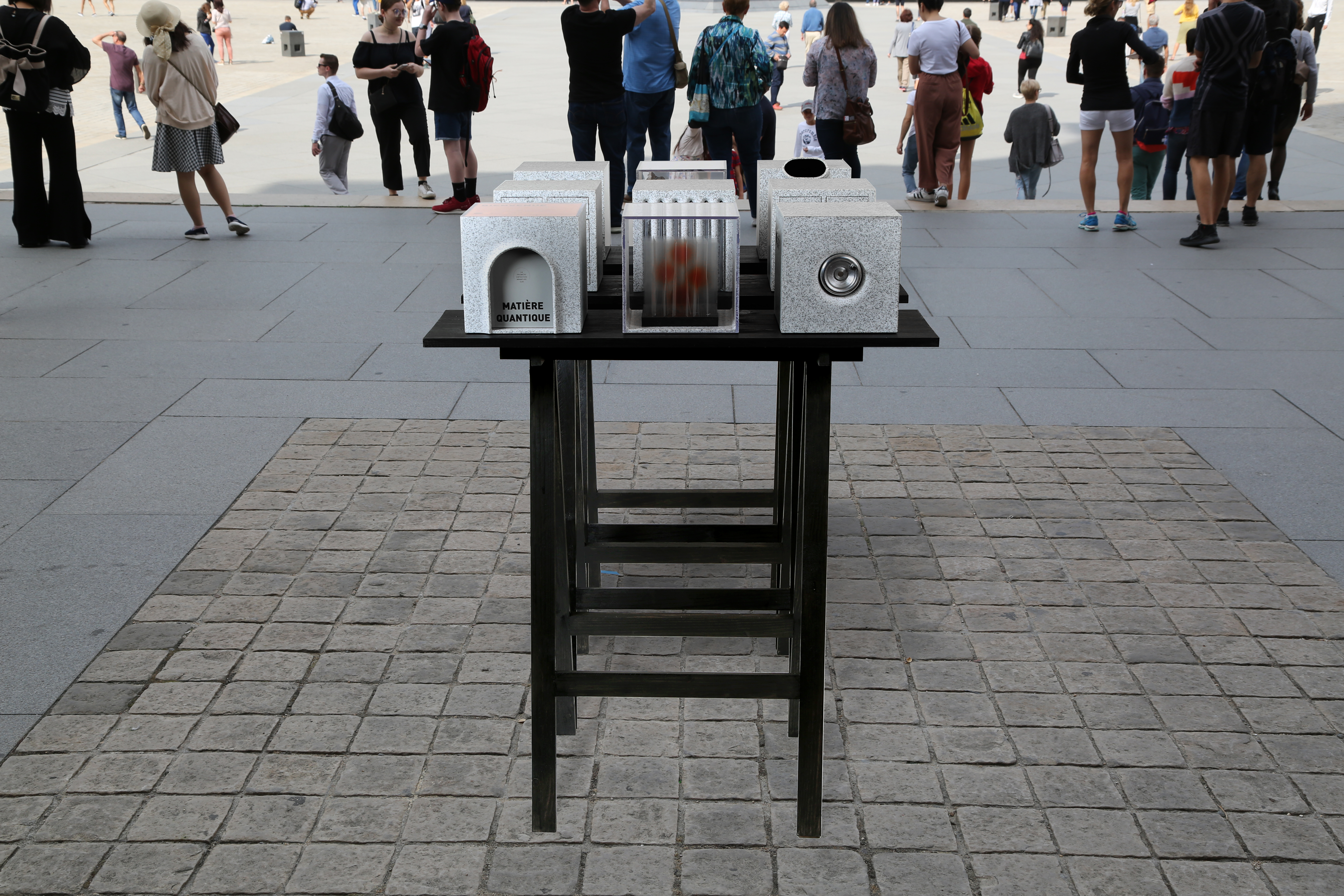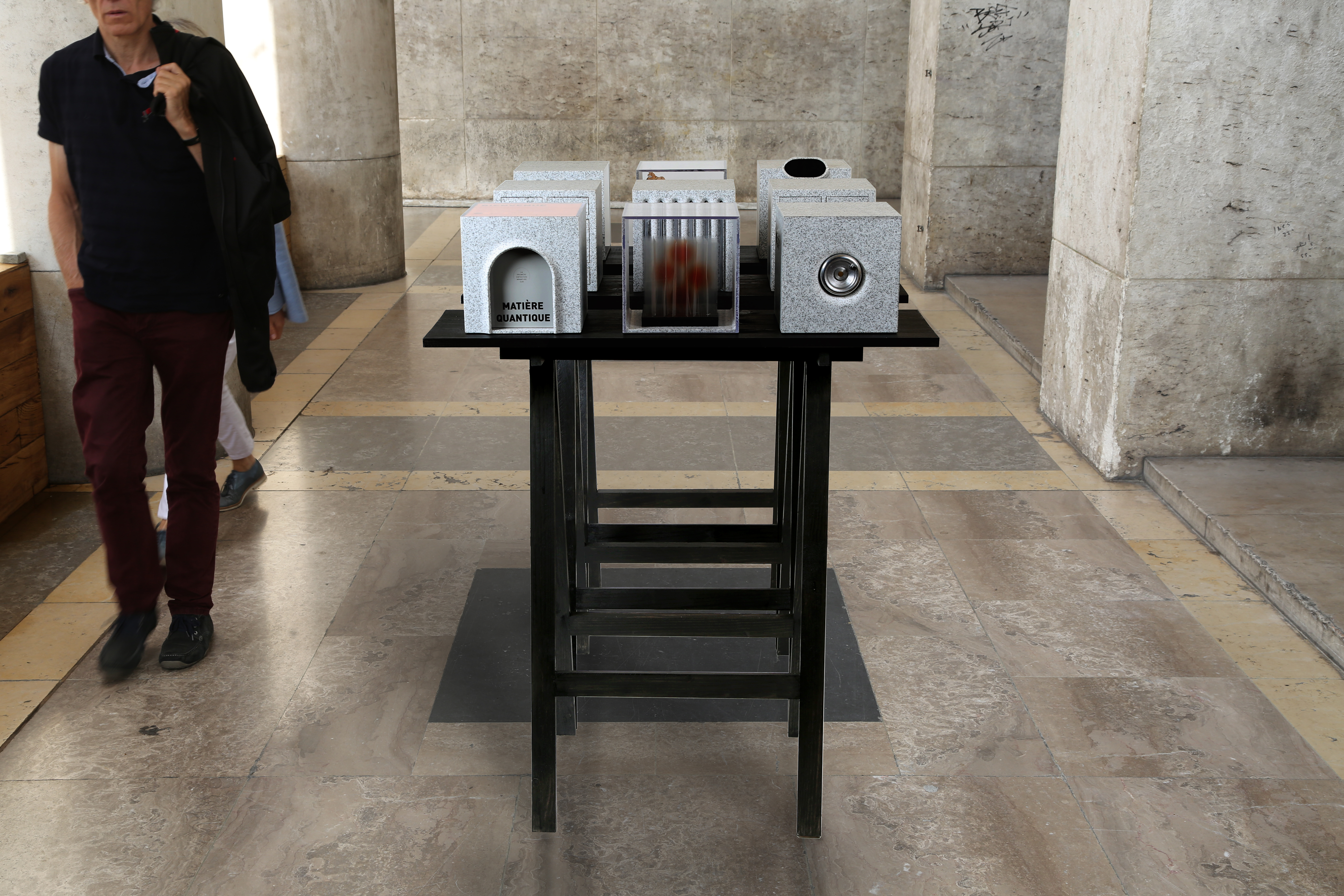 Fiches techniques :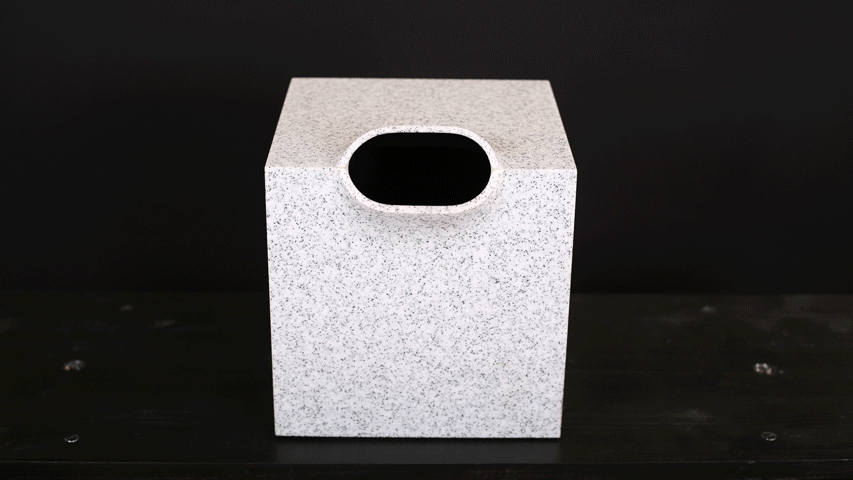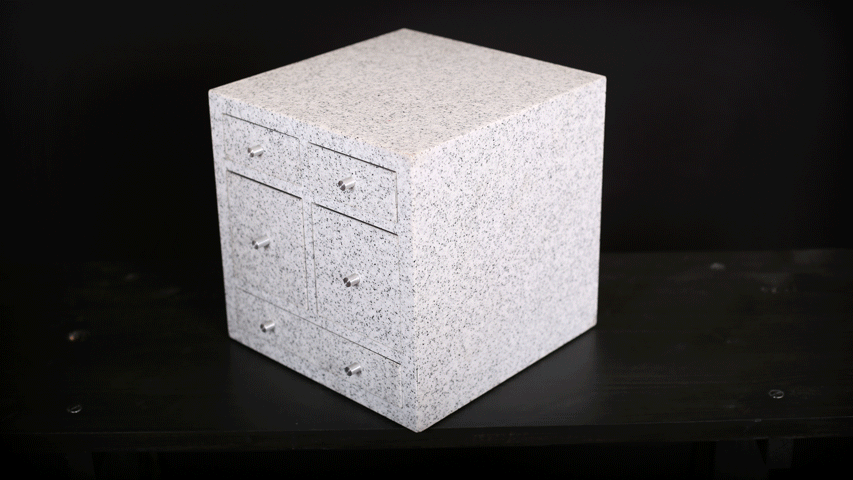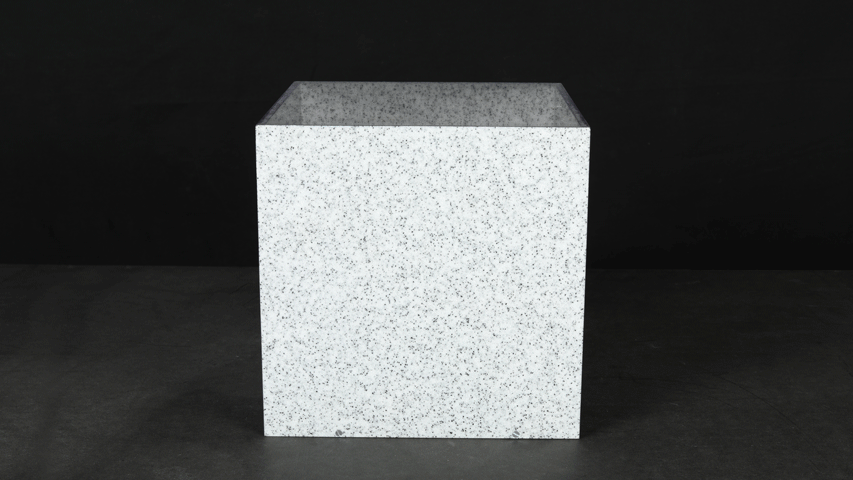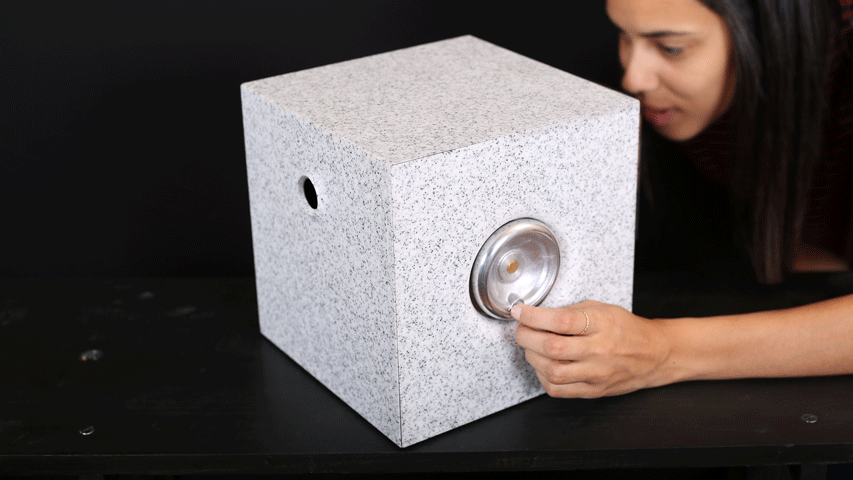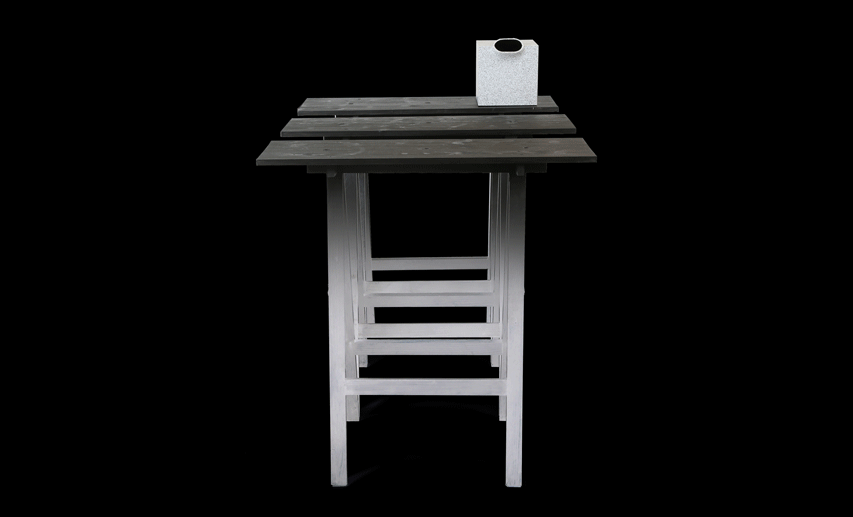 Mode d'emploi :